Hull & Nantasket Beach – Things to Do
The Beacon Waterfront Boutique Hotel is just a few minutes walk from the beach, great restaurants, and local services. Across the bay you will see the Steamboat Wharf Marina, the famous Paragon Carousel, and the award winning Jake's Seafood Restaurant. There is also nearby golf, the South Shore Music Circus and other great historical attractions within minutes.
Nothing is too far away in the quaint, but lively sea coast town.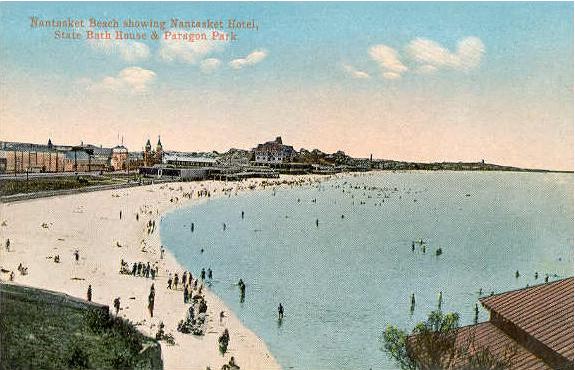 photo courtesy of wikipedia
LOCAL ATTRACTIONS
Nantasket Beach
Swim, fish, walk, jog, collect seashells whatever you like to do on the beach, it is a quick ride or short walk from your room.
https://en.wikipedia.org/wiki/Nantasket_Beach
South Shore Music Circus
This 1500 seat venue has national and international acts all summer long. Only a 10 minute ride from The Beacon.
http://www.themusiccircus.org/
Paragon Carousel
Take a ride on the world famous wooden horse carousel. It's a great place to book a birthday party or fund raiser. Across the water from The Beacon.
http://www.paragoncarousel.com/
Boating and Fishing
Hull features some great marinas and piers to catch the big one! Rent fishing rods at 115 Nantasket Avenue. Try your luck at striped bass, blue fish, flounder, cod and more…. Or launch your boat just down the street and enjoy the gateway to Boston Harbor.
Fort Revere
Visit this revolutionary fort and explore the tunnels and ramparts which protected the entrance to Boston Harbor from the British. The fort is open for free during the daylight hours. Located about 5 miles from the Beacon.
http://fortreverepark.org/
Hull Lifesaving Museum
This is the birth place of the United State Coast Guard. The museum features old lifesaving boats and equipment all housed in the original Lifesaving Station. Great children's programs and hands on educational tools.
http://www.hulllifesavingmuseum.org/